Ultra-intuitive Gesture Controls.
Gain greater control over your daily digital lives with the MAD Gaze Watch.
Reply Text Messages
Tapping messages, snapping to send.
Control Your Music

Tapping to play and control volume.
Motion Tracking
Moving or turning your arm for remote control.
And so much more...

Smartwatches and mobile phones have powerful features that we rely on throughout our day but they can be inconvenient to use while on the go. The MAD Gaze Watch lets users conveniently control their digital lives with simple hand, wrist, and finger gestures to trigger apps, photos, music, and many other smart features.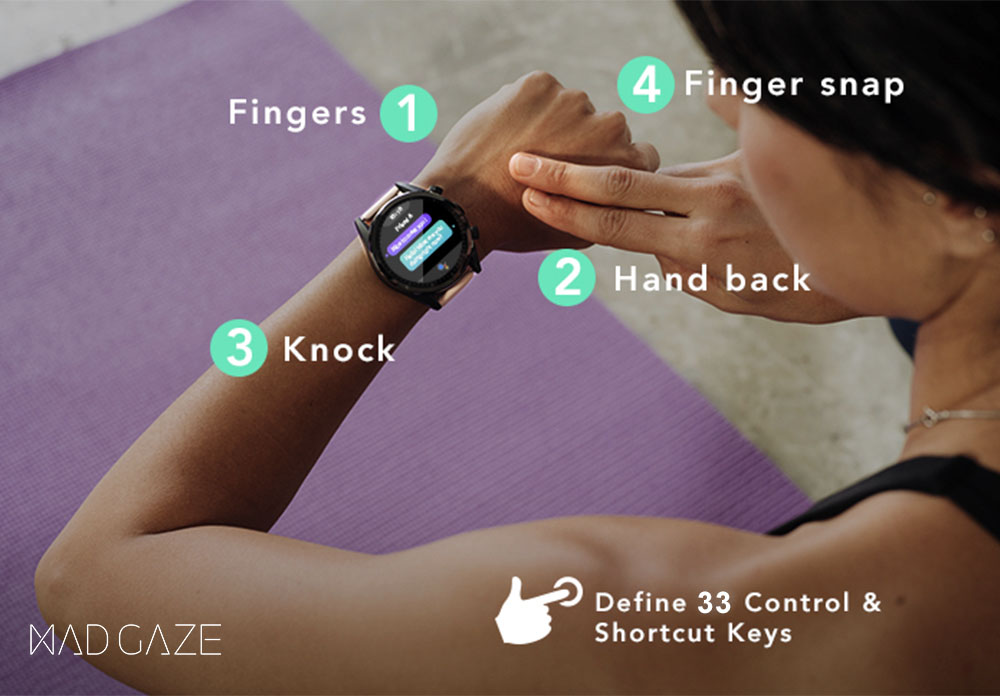 MAD Gaze Watch is powered by advanced hand gesture controls that can be fully customized for any watch function. For instance, tapping a surface, snapping different fingers, turning your wrist, or simply tapping the back of your hand can trigger different actions such as taking pictures, answering and declining phone calls, playing music, controlling volume, setting timers, sharing locations.
MAD Gaze Watch also works as an accurate gesture control device for playing games in AR and VR using advanced motion sensing. Using your arm and wrist makes for more natural gameplay and lets you level up fast!
Streamlines your life using hand, finger, wrist movements and gestures to do almost anything on the watch such as check messages, calendar reminders, Facebook and access digital assistants with simple movements. It adds convenience and speed to essential daily tasks and lets you get more done in your busy day.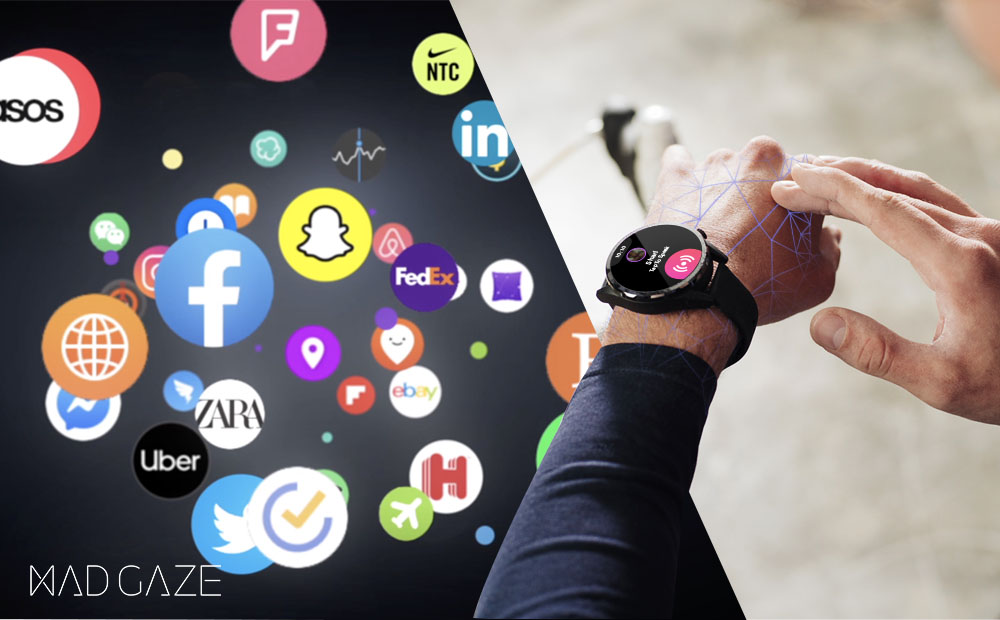 MAD Gaze Watch is designed to keep you seamlessly connected to your most essential work tasks. Use simple hand gestures to reply to messages, view emails and answer important business calls.
Take advantage of your daily commute without opening your laptop – check your business calendar, set important timers and take notes anywhere. With MAD Gaze, your workflow remains uninterrupted even while on the go.

Unlike other devices with rudimentary gesture features, MAD Gaze Watch uses an incredibly advanced gesture control system with a cutting-edge 9-axis gyro and acceleration sensor which accurately captures the different vibration waves and movements of the hand and analyzes them with an advanced intelligent algorithm that triggers any number of customized functions.
MAD Gaze watch goes beyond simple gestures and gives you a variety of ways to control functions including snapping fingers, tapping on the forearm, tapping the back of the hand, and other movements that can define up to 33 control & shortcut functions.

*Better Price Plus Better Technology

MAD Gaze Watch is focused on fitness and healthy lifestyles for busy people and includes 10+ activity modes for running, biking, yoga and more that deliver real-time stats during sports and exercise, helping users stay informed about their physical activity.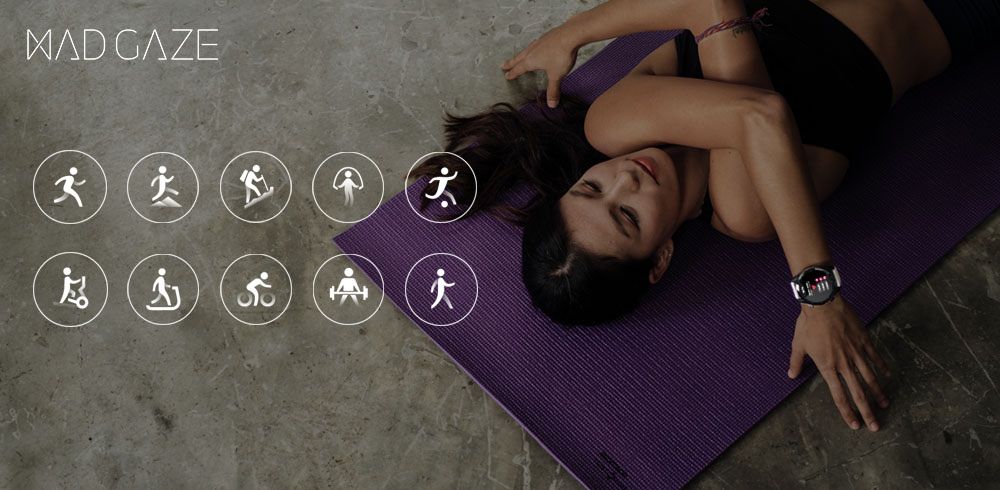 What gets measured gets managed! Therefore, the GPS-enabled system records data based on pace, distance, calories burned and more. It's perfect for sports, exercise and is IP67 water resistant for use during outdoor activities in all weather conditions.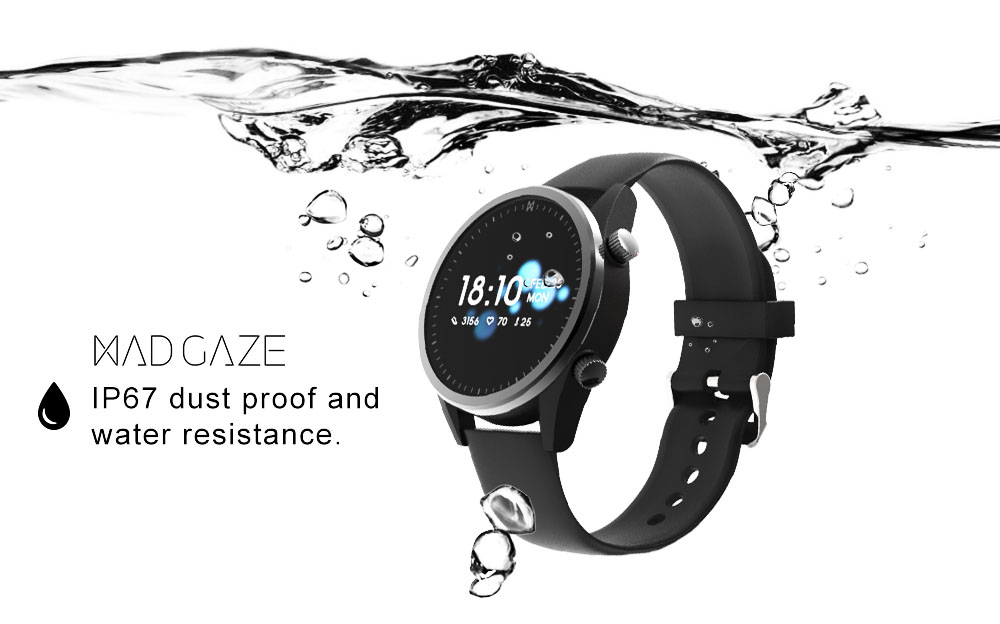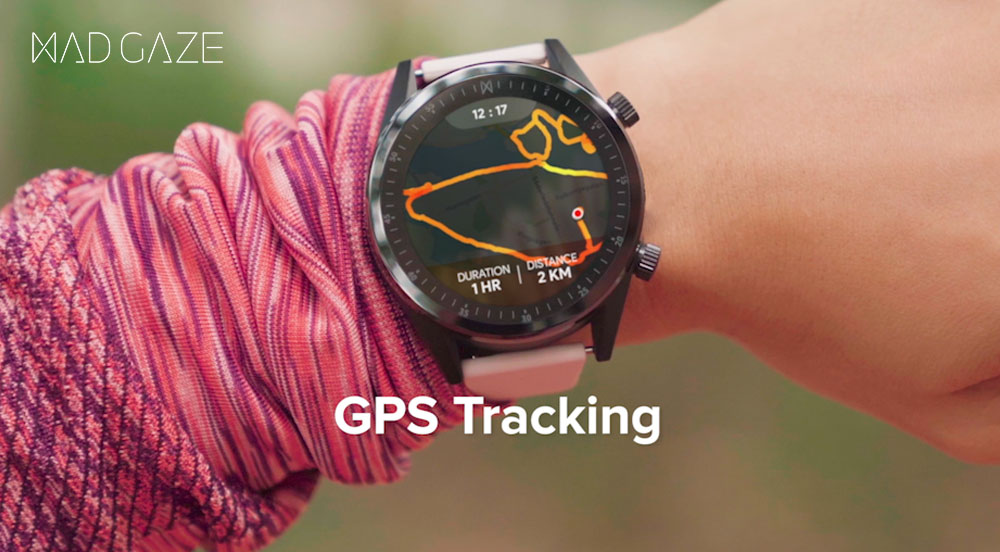 When finger taps on the hand, two separate forms of vibration, Transverse wave and Longitudinal wave, are produced. Transverse wave translates along the hand surface while Longitudinal waves transform into and transform out of the bone through soft tissue.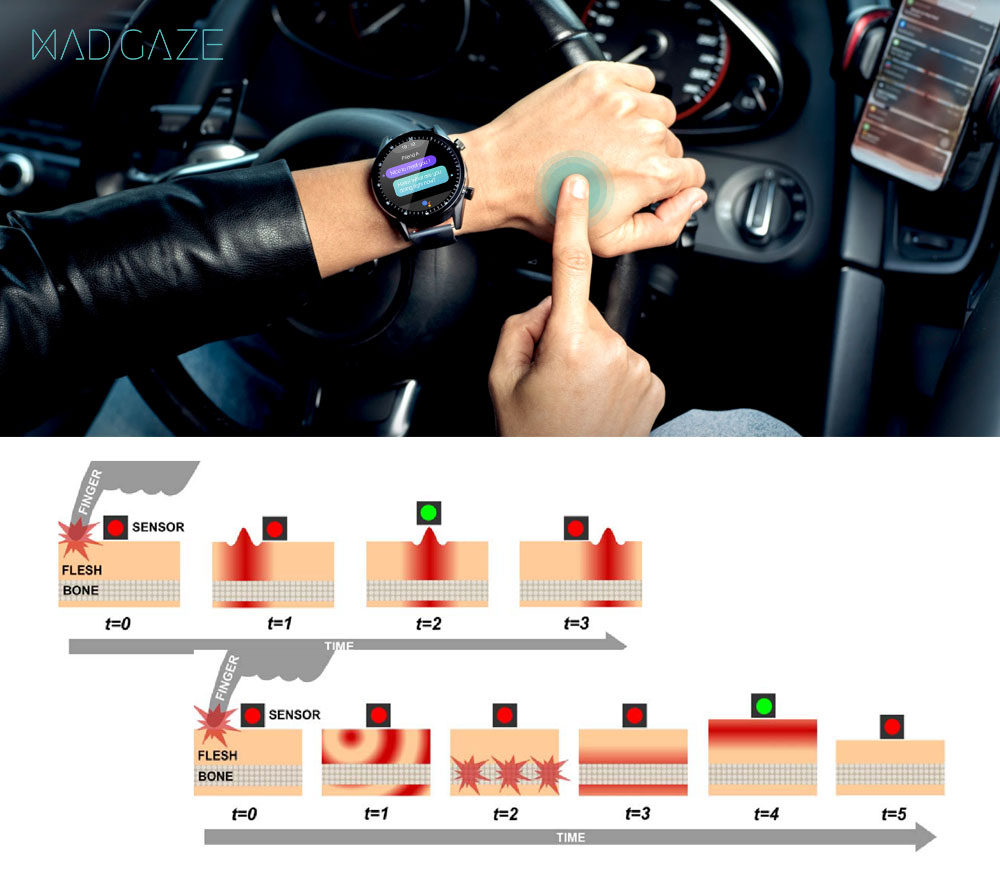 MAD Gaze Watch actively analyzes your sports performance based on live heart rate, actual calories burned, live workout pace. Helps you build a customized workout style.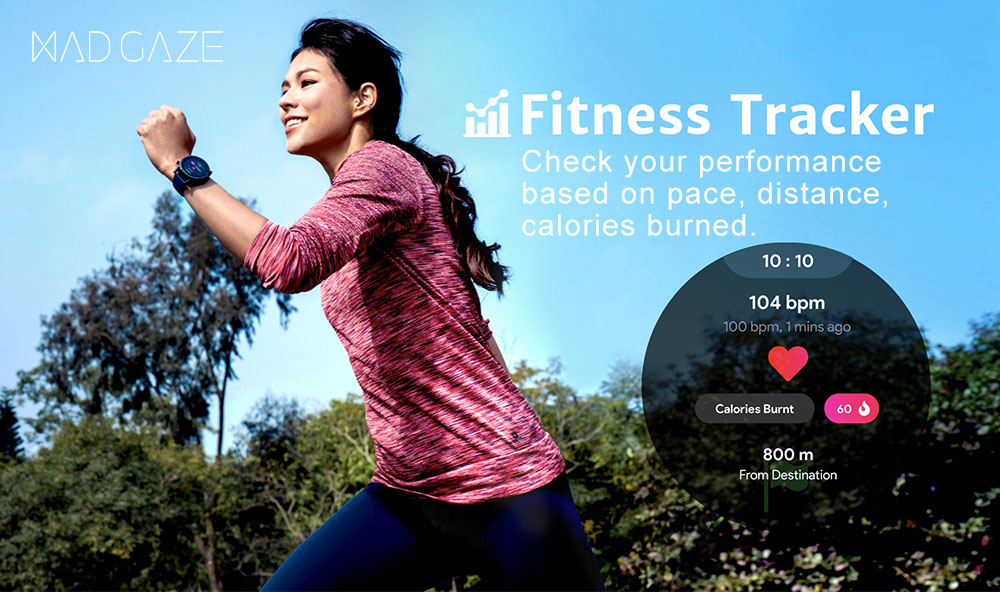 MAD Gaze Watch has a walkie-talkie app built-in for instant contacts and location sharing. No more missed calls form your loved ones. It makes connecting with friends easy by staying on top of the latest social posts and messages and when it's time to meet up, MAD Gaze Watch can share locations with your favorite group to get together faster.
MAD Gaze Watch is made with your modern digital lifestyle in mind. It keeps you going longer with 1-2 days of battery life so you don't need to charge it constantly. MAD Gaze Watch is here for a smarter lifestyle solution.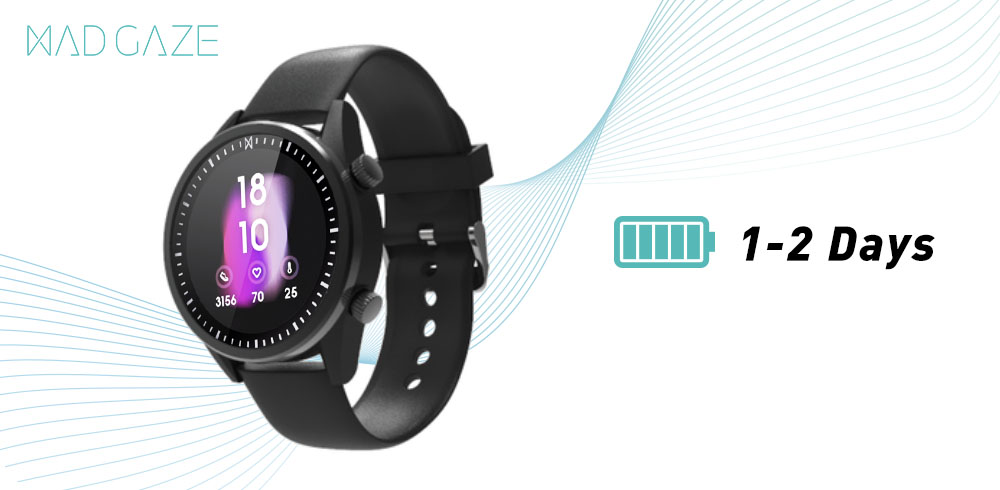 MAD Gaze Watch rises above the typical tech watch with 16 vibrant colors of interchangeable straps to suit any occasion. Keep it casual for the week and dress it up on the weekend. With MAD Gaze, your unique personality and style come shining through.


*Scan our customized QR code for user manual